BAPTISMS
"For you Jesus Christ came into the world;
for you he lived and showed God's love;
for you he suffered death on the Cross;
for you he triumphed over death,
rising to newness of life;
for you he prays at God's right hand:
all this for you,
before you could know anything of it.
In your Baptism,
the word of Scripture is fulfilled:
We love because God first loved us."

These beautiful words are used by the minister in a service of baptism, whether of a baby or of an adult, who has not previously been baptized. When someone is baptized, Christians publicly celebrate the love of God expressed in the birth, life, death and resurrection of Jesus.

If you would like to discuss the possibility of a baptism at Barnet Brookside Methodist Church then please contact the minister – by clicking this this link or via the Wesley Hall Office on 020 8447 1847.

If you would like to read more about the Methodist Church's understanding of baptism go to Methodist Church website
WEDDINGS
Weddings may take place at Brookside church - both traditional and single-sex. The following link explains the background to getting married in a Methodist church . There will normally be fees payable in respect of the ceremony and it cannot take place without the necessary legal certificate being obtained from the Registrar.
If you would like to discuss the possibility of a church wedding please contact the minister at by clicking this link.
FUNERALS
Funerals can be held at the church or the minister can lead a service at one of the local crematoria. A Christian funeral service recognises the sadness of the occasion but celebrates the life of the person who has died. It will be a service of thanksgiving.
The Methodist Church website gives some background information and provides helpful links about the practicalities of arranging a funeral.
Please contact a local funeral director or the Revd Shaun Sanders to discuss the matter further – by clicking this link.
CONFIRMATION/BECOMING A MEMBER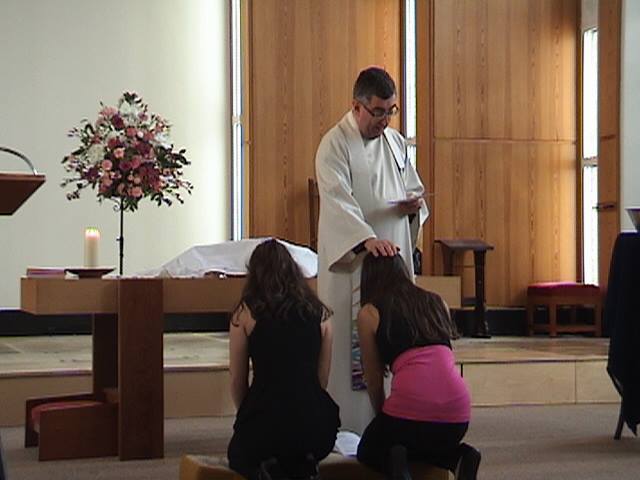 Becoming a member of the church is an important step of Christian commitment. The minister would be pleased to talk to anyone who would like to take this step. For more information about what it means to be a member of The Methodist Church go to this link